Latest Launch Highlights Continued Expansion Throughout Asia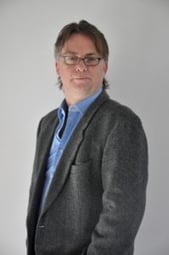 (Hanoi) Behaviorally, the digital-first leader in marketing consultancy, is pleased to announce today their latest expansion into Vietnam, servicing clients from their new Hanoi hub with Tomas Emmers joining as Vice President. This is the latest in Behaviorally's investment and global growth plan in Asia and globally with new offices across the US, Switzerland, France, Germany, Australia, Philippines, and most recently, Thailand.
Behaviorally applies a digital-first approach to insights, a unique behavioral framework, state-of-the-art AI technology, and decades of category expertise to define and diagnose the factors that influence human behavior to help brands achieve the most valuable moment in marketing: when a purchase transaction occurs.
Prior to joining Behaviorally, Emmers was the Vice President of Strategy Deployment in the APAC region for GfK. Prior to that, he was the Vice President of Global Marketing Effectiveness in GfK's Amsterdam office. With over 27 years of experience, Emmers also held the Global Head of CMI role at Heineken and Global CMI VP Homecare at Unilever. He also held roles previously at Hall and Partners and AC Nielsen Vietnam.
Behaviorally's Group President, Crispin Beale, said of Emmers' appointment, "We are truly excited for Tomas to join Behaviorally's growing Asia team. He is passionate about driving business growth and leading teams. With his extensive knowledge and history in the industry, he's going to be an instrumental team player to help us implement our strategic vision in this region as we keep growing to ensure we help our customers with a global network and local mindset and expertise."
About Behaviorally: We are Behaviorally, The Transaction Experts. With decades of global experience and category expertise in consumer marketing insights, we apply our unique behavioral framework, cutting-edge AI technology, and a digital-first approach to help brands achieve the most valuable moment in marketing: when a purchase transaction occurs.

More information about Behaviorally can be found at: http://www.behaviorally.com
Twitter: @behaviorallyinc
LinkedIn: https://www.linkedin.com/company/behaviorallyinc/
For Media Inquiries: Janice Lai, VP of Marketing