Further Investments Expanding the Customer Success Team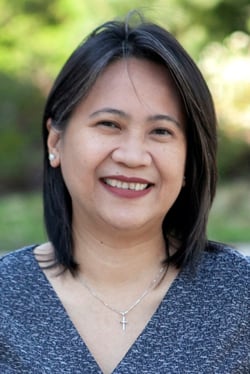 (Singapore) Behaviorally, the digital-first market leader in shopper marketing consultancy, is pleased to announce today that Miyen (Millicent) Lobusta is joining the Singapore team as Vice President on their Customer Success team. This is the most recent senior hire to expand on the Company's global presence serving clients across Asia.
Behaviorally applies a digital-first approach to shopper research, a unique behavioral framework, state of the art AI technology and decades of category expertise to define and diagnose the factors that influence consumer behavior and drive shopper growth at both the digital and physical shelf.
Before joining Behaviorally, Lobusta was most recently the Regional Consumer Insights Manager in Asia for 3M. With over 17 years of experience in consumer insights, she has also held leadership roles at Mondelez, Unilever, Reckitt, and Procter & Gamble.
Behaviorally's Managing Director of Asia, Nichole Gu, said of Lobusta's appointment, "We are so excited to welcome Miyen to our rapidly growing team here in Asia. She is a highly skilled insight and analytics professional who is passionate about the application of innovative technology such as AI to accelerate the ways we can help our clients succeed. With her strong background in helping brands solve business issues, Miyen is the perfect expert to help our team implement our business strategy in Singapore and all of Asia."
About Behaviorally: We are Behaviorally, the global market leader in digital shopper marketing. With decades of experience and category expertise in shopper research, we apply our unique behavioral framework and a digital-first approach to help clients navigate the uncertainty of a changing retail environment. We help brands make better shopper marketing decisions by defining and diagnosing the digital and physical behaviors that drive shopper growth.
More information about Behaviorally can be found at: http://www.behaviorally.com
Twitter: @behaviorallyinc
LinkedIn: https://www.linkedin.com/company/behaviorallyinc/
For Media Inquiries: Janice Lai, VP of Marketing