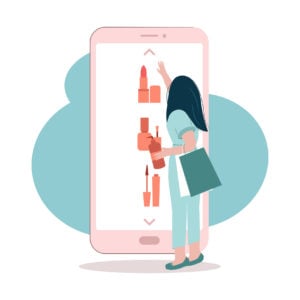 The cosmetics and personal care industry is leading the way for online discovery of products. The personal nature of beauty products leaves many opportunities for beauty brands to optimize the online discovery process. The experience of testing products has largely been limited to in-store experiences. As more and more beauty shoppers turn to online platforms to discover products, how can companies increase their chances of being Selected?
To be Selected, shoppers must be aware of a brand and its offerings as they begin their online shopping journey. Communicate with existing customers via email, blogs, and informative social media content. Reach out to new potential customers via sponsored ads, paid search, and strategic influencer partnerships. The goal is to stay top of mind so that when a need arises, beauty shoppers have an idea of where to turn.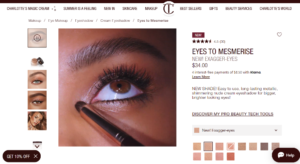 In a space as competitive as cosmetics, it is important for brands to establish a point of differentiation. When given the choice of 10 different brands for the same shade of lipstick, what is it that sets a brand apart? Clear communication of product Benefits via the item listing is essential to be Seductive to the shopper. Make sure to prioritize a detailed product description complete with photos of the product on a diverse set of models – bonus points for video demos. Charlotte Tilbury Beauty products are a prime example as their websites include detailed product descriptions as well as demo videos as seen in the image.
Another important avenue that helps shoppers decide is word of mouth recommendations from their friends and family or reading reviews from people like them. Together, the item listing and reviews should help the shopper to picture how the product will look when used/worn and reduce the Barrier of being unable to try the product before buying.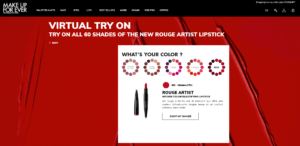 To take the online shopping experience a step further, brands are utilizing virtual try-on experiences powered by AI (Artificial Intelligence) and AR (Augmented Reality). Not only are virtual try-on experiences helpful when deciding on the right shade or finish, they are fun and help the shopper get more connected to the brand providing the experience like the Make Up Forever example to the right.
Other engaging experiences that beauty companies can leverage are quizzes to find the right kind of product, virtual chat features, and video consultations with brand experts. Il Makiage has a foundation quiz on their site so shoppers can easily find their right shade. Brands are even investing into virtual storefronts that provide the fun, Benefits, and information of an in-store shopping experience and eliminate the Barriers to shopping like driving to the store when gas prices have hiked up and waiting in line. The possibilities for an online brand experience are endless, and at the end of the day, it all comes down to what makes the most sense for shoppers.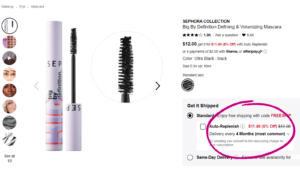 We at Behaviorally know the most important moment in the shopper journey is the moment a product is Selected (and re-Selected). To avoid sad, abandoned virtual shopping carts, the checkout experience must be optimized for mobile and include a variety of convenient payment methods. Put shoppers doubts to rest with free or low-cost shipping and hassle-free returns. While some beauty products are purchased on impulse, other purchases are frequent and habitual. Having the option of auto-replenishment and a subscription is a key way to keep beauty shoppers coming back. Sephora's online site encourages an auto-replenishment option with a 5% discount to those who opt in.
If you have questions on how to get your beauty products Seen, Shoppable, Seductive, and ultimately, Selected, contact us today!
THE AUTHOR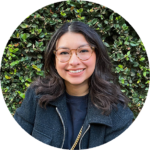 Krystal Beltran, is an Insights Associate at Behaviorally applying her love of cosmetics, experience in retail, and education in Psychology to the consumer insights space. She enjoys telling stories with data to optimize the shopper experience. Outside of work, she loves visiting coffee shops, listening to beauty podcasts, and hanging out with her dogs. Connect with her on LinkedIn!