New Hire to Support EU Clients' Shopper Growth
(Teaneck, NJ) Behaviorally (Formerly PRS), a global behavioral insights consultancy, announces the latest expansion of its European team as Barbara Cador joins as Vice President, Growth Officer, EU. Based in Spain, Cador will support clients throughout Europe. She brings with her a prolific background in insights consultancy and an aptitude for helping businesses drive revenue through consumer understanding.
The newly re-branded company, Behaviorally, applies a digital-first approach to research, a unique behavioral framework, and decades of category expertise to define and diagnose the factors that influence consumer behavior and drive shopper growth.
Born in London and raised in Germany by an Italian father and a French mother, Barbara has worked as a EMEA CMO in the beauty, luxury goods, and financial services sectors. Fluent in five languages, she most recently served as Global Head of CX+ with Kantar. During her 13-year tenure at the company, she built trusted advisor relationships with many of the Top 100 FMCG companies across the EU, advising on brand strategy, experiential marketing, and business transformation.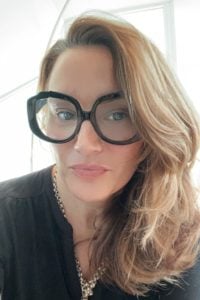 Barbara commented on her appointment, "Watching the recent massive changes in the retail sector, I profoundly believe that businesses need to understand new signals, new buyer behaviors and new experiences in order to reinvent their channel strategies. I am thrilled to be joining the fantastic Behaviorally team during these exciting times. With our digital-first approach and unique behavioral framework, we are poised to advise clients successfully on new models for shopper growth."
Behaviorally's Managing Director of the EU & UK, Alex Batchelor, said about Barbara joining: "We are pleased to announce another addition to our Behaviorally team in Europe. With Barbara, we have a passionate leader and dynamic relationship builder. She is enthusiastic about empowering clients and a wonderful networker. Barbara is a perfect fit for the Behaviorally team's mission to help clients drive shopper growth, and we look forward to her contributions to our strategy in the region."
About Behaviorally:
We are Behaviorally (Formerly PRS). With decades of experience and category expertise in shopper research, we apply our unique behavioral framework and a digital-first approach to help clients navigate the uncertainty of a changing retail environment. We help brands make better shopper marketing decisions by defining and diagnosing the digital and physical behaviors that drive shopper growth.
More information about Behaviorally can be found at:
http://www.behaviorally.com
Twitter: @behaviorallyinc
LinkedIn: https://www.linkedin.com/company/behaviorallyinc/
For Media Inquiries:
Janice Lai, VP, Marketing