Asia is seen as a predictor of trends impacting shopper behaviors that then spread globally. As Behaviorally launches in Asia, we thought it would be timely to provide some perspective on our unique behavioral framework as it relates to retail realities in Asia and the new rules for influencing shopper behavior.
We hope this perspective can help brands globally who want to influence consumer choice and drive shopper growth in this vast and dynamic region.
Our unique behavioral framework for identifying the factors that influence choice along the shopper journey evaluates shopper marketing in these contexts:
compelling benefits (motivations)
low barriers to act (elimination of friction in the shopper path-to-purchase).
This can be a very useful way to look at the evolving e-commerce models in Asia to identify the challenges and opportunities brands should embrace.
Asia Retail Reality in 2021
First of all, let's look at the evolving shape of shopper behavior in Asia.
In an eMarketer article from earlier this year, China was noted for passing an unprecedented milestone: "We forecast that 52.1% of the country's retail sales will come from e-commerce in 2021, up from 44.8% a year prior. That means that for the first time anywhere, a majority of retail sales for an entire country will transact online."
To put this in perspective, in the same article, eMarketer reports that elsewhere in the world, online commerce doesn't top out higher than 28% in the nearest market (South Korea), and despite online growth, the US is still only seeing online sales account for 15% of all retail transactions!
To understand this remarkable behavioral shift in a greater context, globally, e-commerce did grow during the pandemic as consumers across the world were forced into government lockdowns (a barrier, for sure) and away from brick-and-mortar stores. This impacted grocery significantly, which until now had not seen the growth of online retail to the extent of other categories like electronics and apparel. The adoption of e-commerce kept grocery retail afloat, but brought other challenges. Retailers globally grappled with aspects of the behavioral shopper journey that were previously less of a challenge, such as delivery, but became a huge barrier for consumers to overcome. This was especially true in Asia.
A RetailNews Asia article in February of this year estimated that the pandemic accelerated the adoption of e-commerce in Southeast Asia by 6 years, particularly fueling the demand for rapid "store to door" delivery and the emergence of micro-fulfillment to keep pace with increased consumer demand for near same-day delivery.
But RetailNews Asia had also reported earlier that some online grocery delivery services in Malaysia had to be suspended because of overwhelming demand when panic buying from citizens forced to stay at home drove a 600% spike in orders in one month.
The Behavioral Benefits and Barriers in Three Modes of e-Commerce
Even before the COVID pandemic, Asia was a harbinger for physical and digital retail innovations we are likely to see in the West in the near future. Particularly in the e-commerce model, these reflect shifting shopper behaviors which all indicators suggest will be permanent. Retailers and brands in Asia will therefore need to increase benefits and reduce barriers in the digital shopper journey if they are to win consumer choice.
The innovations we will cover in this post can be classified as "Mobile", "Social", and "Livestreaming" e-commerce.
MOBILE e-COMMERCE: Mobile e-Commerce is the use of wireless handheld devices like cellphones and tablets to conduct commercial transactions online, including the purchase and sale of products, online banking, and paying bills.
Back in 2017, Forbes reported on factors that led to China becoming the only true mobile-first commerce nation. As early as 2015, Chinese consumers were consummating more digital purchases on mobile phones than computers, turning to smartphones as their primary source for digital connectivity. Prices were falling for the devices themselves, and mobile presented a cheaper network investment to get online. At the same time, retail giants like Alibaba not only enabled e-commerce, but also facilitated safe payments for online transactions, removing a key barrier to consumer adoption.
The trend of online transactions moving to mobile then spread to other parts of the region, including Indonesia, South Korea, and Thailand.
Additionally, the adoption of the messaging app, WeChat, in China (from Tencent) created an environment in which the mobile device became the social glue where Facebook and Instagram were not available. This fostered "word of mouth" recommendations for purchases from friends and family, influencing shopping behaviors and driving e-commerce on the same devices that enabled communications in natural social groups. Consumers benefit from recommendations from influencers in their own networks and eliminate barriers with the ability to purchase items instantly.
The emergence of higher-speed mobile connectivity enabled by 5G networks is taking further friction out of the mobile e-commerce shopper journey. As 5G grows, it will power future enhancements and benefits like AR (augmented reality) as part of the shopper experience. Asia will be the likely proving ground for e-commerce features like virtual try-on of cosmetic products or previews of big-ticket purchases like TVs in an actual home environment (brands like Sony and Sephora are already experimenting with this functional benefit for trying out products before purchase).
Learning for brands: Mobile devices provide a different context for consumers, and therefore, different rules for engagement for brands. Smaller product images on screens, no big brand blocks as seen on physical shelves, and filtering tools that limit discovery and restrict the ability to stimulate impulse buys all introduce barriers to influencing consumer choice. At the same time, small niche brands or the private label brands of an eTailer are equally visible and findable, creating a more competitive environment. Brands need to compensate with new ways to intercept consumers in the omnichannel path-to-purchase.
SOCIAL COMMERCE: Social e-Commerce is the process of selling products directly on social media. In the West, examples would be buying products on social platforms like Instagram, Facebook, and Pinterest. In China, the largest social commerce platform is Pinduoduo, serving up everything from groceries to home appliances.
As of the last quarter of 2020, Influencer Marketing Hub reported that Pinduoduo had "643.4 million monthly active users and 5.1 million merchants selling their products on the platform with a gross merchandise value of more than ¥1 trillion, or $154 million. In terms of revenue, Pinduoduo's latest report put them at ¥30.141 ($4.62 billion). They've also reported a 75% increase in annual spend per buyer to $219.20 per year."
The way it works is this: after downloading an app or using a specific mini-app feature in WeChat, users can go directly to manufacturers, cutting out middlemen, buying directly for themselves, or arranging for group discounts for team buying. Shoppers get together and post for the items they want. Merchant manufacturers offer their products, and other shoppers in the buyers' network can see the items enabling them to join together to lower the price. Shopping becomes an interactive, fun experience where shoppers can buy almost anything and merchants reap benefits (even farmers without easy access to consumers can cut out the intermediary, reaping greater profitability for selling even their perishable goods direct).

Propelled by the adoption of smartphones that enabled mobile commerce, Social e-Sommerce is rapidly becoming the preferred platform for online retail.
On March 24th of this year, investment analyst firm Motley Fool reported that Pinduoduo (which listed to trade its stock publicly on the NASDAQ in 2018) smashed all records and has eclipsed even Alibaba with more active buyers, becoming the largest e-commerce platform in China.
Learning for brands: Going directly to manufacturers with the buying and price negotiation power of a group is a tremendous benefit to consumers. Brands not in the merchant network have less influence and opportunities to engage with consumers and impact choice, but, smaller emerging or niche brands as well as established players who become merchants on the platform can flourish if they embrace innovations to tackle increased competitiveness.
LIVESTREAMING COMMERCE: e-Commerce Livestreaming has expanded rapidly with gross merchandise volume skyrocketing from RMB 20 billion ($2.8billion) in 2017 to RMB 430 billion ($61 billion) in 2019. In December of 2020 Forbes reported on the huge popularity of Livestreaming e-Commerce in China: "Last year over 430 million people, about 30% of China's population, viewed livestreams, and in 2020, it's projected to reach 560 million, or around 39%. Sales from live streams are expected to grow more than 100% in 2020 vs. 2019 to almost 9% of all online retail sales. In 2019 approximately 37% of China's online shoppers made livestream purchases. While it has been driven by Gen-Z and Millennials, middle-aged Chinese and seniors are jumping on the trend."
To understand this, think about the promotion and selling of goods by charismatic influencers on their own social media channels, often livestreamed from malls. It is part entertainment, part infomercial, and a purely digital version of analog Home Shopping Network (popular on US TV).
COVID also contributed to Livestream e-Commerce adoption. Confined to their homes without much to do during lockdown, pandemic-impacted consumers were eager to turn online and embrace new experiences that combined entertainment and shopping in a seamless and frictionless manner.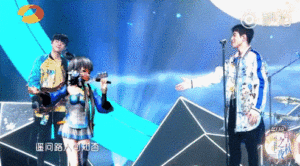 Celebrity influencers, referred to as KOLs (Key Opinion Leaders), promote brands and products to accelerate sales. These KOLs don't necessarily start out as celebrities, but rather sometimes they are ordinary citizens whose presence, popularity, and performance-promoting product sales propel them to celebrity status. Appealing to the FOMO (Fear of Missing Out) phenomena and the "You must grab it and buy it now, or risk losing out" impulses of their fans, purchasing becomes urgent and often frenzied. The wild success (as reported in Jing Daily) has e-commerce giants like Alibaba and JD.com investing heavily in platforms to support social e-commerce.
How are consumers reacting? Look no further than this example: Mega popular KOL Viya Huang helped Kim Kardashian West draw 13 million viewers to her Tmall site via live stream, in the run-up to Singles Day (11:11) in 2019. This resulted in 15,000 bottles of her newly launched KKW perfume selling out in just a few minutes.
Learning for brands: More than ever, all brands will need to build livestreaming into their product promotion AND retail plans, or face irrelevancy. The benefits for consumers embracing influencer recommendations with zero friction in the instantaneous purchasing process is transforming the shopper journey and consumer behavior in Asia and we predict soon across the globe.
Providing Behavioral Benefits and Reducing Barriers in both Physical and Digital Retail
By no means is physical commerce disappearing completely. While physical retail has definitely suffered losses across Asia because of the pandemic, some retailers have actually increased hybrid models for omnichannel retail experiences. Many brands, like Freshippo, are even expanding their physical footprints to capitalize on complementary channels in which to influence consumers. We will report on this more extensively in other posts.
But all the successful strategies in digital as well as physical retail in the rapidly evolving region of Asia are definitely focused on two things: accommodating and influencing Asian consumers' behavior by building in benefits, and eliminating barriers to shoppers getting the products they want and need, when and where they want them.
THE AUTHOR
Melvin Ng is the Vice President of Market Development in Asia at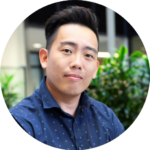 Behaviorally (formerly PRS). With over 18 years of research experience, Melvin recently served as Managing Director for Asia Insight China, a Singapore based company conducting market research throughout Asia. Also, Melvin's previous jobs included managing PRS IN VIVO China, and client servicing roles as Group Account Director at Kantar Milward Brown, and before that Senior Director in Kantar Consulting and Synovate. He now lives in Singapore with his family supporting all the efforts of the Asia team across the region.