For many years now, there has been increasing growth in the health and well-being sector. Fueled by increased knowledge, rapid developments in technology, and socio-cultural shifts in how we behave regarding our health, this has created a prime opportunity for consumer facing brands to introduce more health focused products. Furthermore, there is an opportunity for pharmacies and other retail spaces to tailor their environments to shoppers looking for health promoting experiences.
The way in which we shop for goods related to our health and well-being has also changed significantly with consumers becoming more informed and more active in their choices about what we put into our bodies, how we reactively treat and nourish them when sick, and how we proactively manage our health to both prevent illness and promote well-being. Further amplified by the pandemic, it feels like all categories and sectors are offering some form of 'health at shelf' as we all take deeper consideration.
There is so much happening in this space and here at Behaviorally with our expertise in shopper behaviour and partnership with many consumer healthcare organisations, we'll be sharing more about our work in health and well-being and how we support clients working to motivate consumers to #behealthy and #bewell. Let's start now with some important thoughts on some key shopper developments for healthcare in 2023 and what that could mean for your brands:
A Focus on Digital Health
With the pandemic accelerating the shift towards digital health, consumers are now more comfortable with virtual consultations, remote monitoring and self-monitoring, and tracking through wearables. This trend is expected to continue, with healthcare providers offering more digital solutions for everything from telehealth visits to online prescription refills and 'phygital' health management in stores.
Just recently, both Kroger and Amazon made announcements that further bolster the relationship between retail and healthcare that offer new ways to research clinical conditions and offer treatment solutions. Find out more about these latest announcements here. While this is maximizing convenience for consumers, it could also have an impact on what, where, and how consumers select health products creating an opportunity to better understand the purchase journey for healthcare items and shopper needs in this space.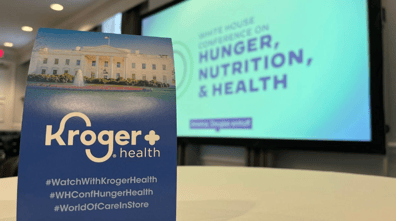 Cultural Change in Women's Health
Despite making up half of the global population, women's health has been under researched, underfunded, and shrouded in secrecy for many years. Given their experiences with menstruation, pregnancy, and menopause, women have unique healthcare needs, and there's a growing focus on addressing these needs in not just the healthcare industry but with direct-to-consumer brands doing more in this space to connect with and offer new solutions for women's health.
In particular, products, services, and workplace initiatives focusing on menopause will be brought even more into focus this year with brands like 'Health and Her' offering women a range of wellness products at shelf to holistically manage the experience and online services such as 'Stella' bridging the gap between professional healthcare services and personalised consumer needs. This focus on gender specific healthcare is likely to continue throughout 2023 and understanding how to connect with women around these issues both on shelf and online is key for brands operating in women's wellness.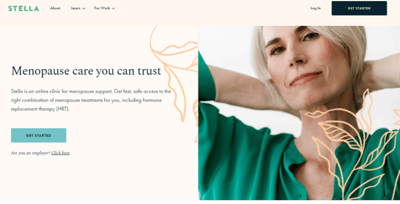 A Nudge to Engage Men in Health
Men's health is another area that's gaining increased attention and more importantly, men are being nudged to be more proactive in detecting and discussing their own gender specific health needs. Men are increasingly seeking products and services that promote prostate and sexual health, as well as products that address common male health concerns such as heart disease and stress management. We're already seeing direct to consumer brands growing in this space such as hims, who offer a personalised, discreet, and supportive solution for men to access products that are less overtly present on shelf, like ED medication for example. Beyond these more discreet conditions, there also is a continued demand for physical fitness and sports nutrition products that support men's health and well-being. But this isn't just limited to those identifying as male.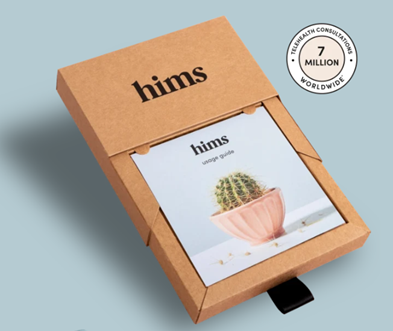 Nutritional Health for All
A healthy diet is key to overall health and well-being for everybody, and there's a growing interest in nutritional health among consumers with more products coming to market in a variety of demand spaces. Goods that promote healthy eating, such as plant-based and organic foods, as well as supplements that support digestive health, weight management, immune function, and even sleep are on the rise.
Additionally, there are an increasing number or products tailored to health that are either 'supplemented' to promote better health, such as probiotics, or pivoting with 'sacrifices' such as new innovations in low and no sugar or non-alcoholic drinks. Catering to a new generation of health-conscious consumers, a new brand 'Courtside' hit the market last year, positioning itself as 'hydration for everyday play', recognising a gap in the market for a sports drink that caters to the less athletic, but still active consumer. Getting these key messages across on pack at shelf is so important in driving selection for the health-conscious consumer.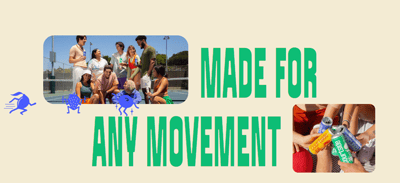 Moving Forward
Beyond these pillars, we know that shoppers will continue to prioritise their health and well-being throughout 2023 in a variety of ways.
At Behaviorally, as the Transaction Experts with a passion for this sector, we are well placed to support your brand in defining and diagnosing shopper marketing needs and ensuring your product and packaging is best placed to win at shelf whether it be in OTC, women and men's wellness, or beyond.
We'd love to talk to you about how we can help so reach out to learn more by contacting us and a member of the Behaviorally team will be in touch.
In the meantime, #behealthy and #bewell
THE AUTHOR

Emma Kirk is VP of Market Development in Europe at Behaviorally and is based in the UK. Despite her British roots Emma loves international travel and work abroad and in the last 15 years has worked in Florida, France and New York City. With a background in Psychology and Sociology Emma loves exploring human behavior while also keeping an eye on socio-cultural trends and how they influence the consumer landscape. Fun fact, she is also a gluten-free food blogger, sharing her foodie finds with her thousands of Instagram followers!
Connect with her on Twitter @Research_Em1 or on LinkedIn.